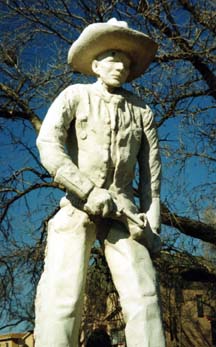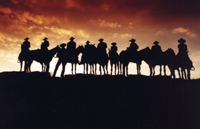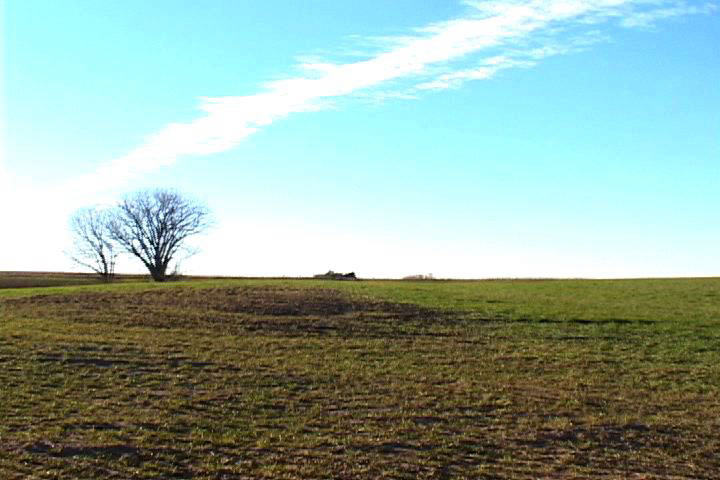 City of Dodge City, Ford County, Kansas
---
US Senator Pat Roberts talks about Trump
"Mexico is now buying it [grain] from Argentina," he said. "Canada has an agreement with Japan; we don't. Australia has an agreement with Japan; we don't, if you want to extend your national security in the Pacific and alert China to food they desperately need."
---
Beats in Kansas: A Literary Cosmic Vortex
Seminar, Sun., 2-4 pm.
April 7, 2019 Wichita Public Library, Wichita, Kansas
The heartland has known the Beat writers from cradle to grave -- Michael McClure and Charles Plymell were born in Kansas, and William S. Burroughs spent his last years and died in Lawrence. In between, Allen Ginsberg and Gary Snyder made significant trips to the state. Other Kansas figures include Bruce Connor, Dennis Hopper, James Mechem, Roxie Powell, Jim McCrary, Wayne Propst, Glenn Todd, Alan Russo, John Fowler, Justin Hein, Bob Branaman, Ronald Johnson, and Burroughs' heir James Grauerholz, to name a few. The karmic connection between Beat figures and Kansas influences the literary communities to this day. George Laughead's website Beats In Kansas was launched in 2002. Sponsored by Humanities Kansas.
Kerry Wynn, Washburn University Map of Kansas Literature Project Director, will spend some time introducing the new map of Kansas authors;
Denise Low, former Poet Laureate Kansas, will talk about Beats in Kansas: The Lawrence-Wichita Magnetic Pole
George Laughead, founder Beats in Kansas website, will give Beat Memoir with Artifacts, Beat life from 1963-2019
---
---
Dodge City -- Images of America, photographs from the Ford County Historical Society, Dodge City, KS
Historic 1878-1882 Dodge City Police Docket Book On-Line, April 2010, Ft. Hays State University Forsyth Library
New address: Dodge City, the Cowboy Capital, by Robert M. Wright (1913), Dodge City Town President/Founder; www.kansashistory.us/fordco/wright/
Citizens of Dodge City to Governor George W. Glick, 1883, Twelve citizens of Dodge City, Kansas, write Governor George W. Glick, of Topeka, protesting the forcible removal of Luke Short from Dodge City; Kansas Historical Society
---
Ford County KS Web Sites

Pioneer Kansas and Dodge City lawman "Ham Bell says the idea that he never drew a gun on a man when he was sheriff here in the early days is all wrong. He never shot a man, he says, and that was mainly because he was always careful to draw his gun in plenty of time before the other man drew his. "If I'd never drawn a gun," he says, "I wouldn't have lived a week." Dodge City Daily Globe, January 14, 1931

---

Art and Theater

Events and Festivals

General

Historical House Museum

History Groups

History Web Directories

Humanities

Libraries

Museums

Newspapers

Government

Schools and Colleges

Virtual Colleges

Family History

Genealogy

Local History

Graphics

Maps

Old West Kansas

Books and Articles

Southwest Kansas Towns
---
Site maintained by George Laughead, AAM Small Museums & Technology. See: George Laughead's linkedin.com page for more information. Site established 1993. Thanks to the late Dr. Lynn H. Nelson, who explains "HNSource, the first history site on the WWW."

---
Return to the Kansas Community Networks: Kansas Towns, Cities, and County Sites
or return to Kansas Heritage.
---
Return to the Top. Site maintained at www.kansastowns.us, formerly at the University of Kansas. Updated: 20 July 2019

(©1993-2019 George Laughead)