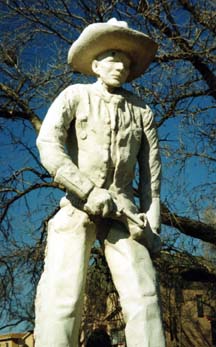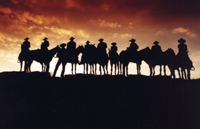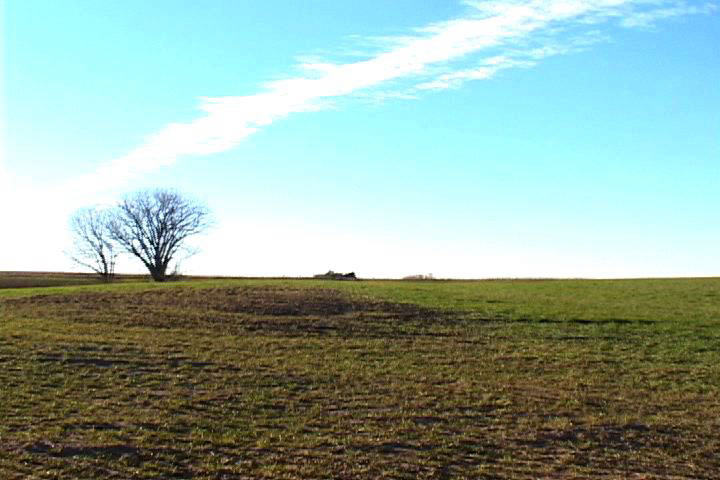 City of Dodge City, Ford County, Kansas
---
---
---
US Senator Pat Roberts talks about Trump
Update about Trump's attacks on farmers
"Mexico is now buying it [grain] from Argentina," he said. "Canada has an agreement with Japan; we don't. Australia has an agreement with Japan; we don't, if you want to extend your national security in the Pacific and alert China to food they desperately need."
---
Congressman Roger Marshall, Kansas Great Bend doctor
Wants to be Kansas Senator. Sad man that calls the working poor immoral and would cut their health care because he doesn't like them. Gee, single parent with two jobs has to wait until arm gets chopped off to take time from work to go to ER. Bad parent. You should pay your maid to watch the kids. Right. Privilege and power.
"Just, like, homeless people.... I think just morally, spiritually, socially, [some people] just don't want health care," he said. "The Medicaid population, which is [on] a free credit card, as a group, do probably the least preventive medicine and taking care of themselves and eating healthy and exercising. And I'm not judging, I'm just saying socially that's where they are. So there's a group of people that even with unlimited access to health care are only going to use the emergency room when their arm is chopped off or when their pneumonia is so bad they get brought [into] the ER."
https://time.com/4697680/republican-roger-marshall-poor-people-health-care/
---
---
Dodge City -- Images of America, photographs from the Ford County Historical Society, Dodge City, KS
<
Dodge City, the Cowboy Capital, by Robert M. Wright (1913), Dodge City Town President/Founder; www.kansashistory.us/fordco/wright/
Citizens of Dodge City to Governor George W. Glick, 1883, Twelve citizens of Dodge City, Kansas, write Governor George W. Glick, of Topeka, protesting the forcible removal of Luke Short from Dodge City; Kansas Historical Society
---
Ford County KS Web Sites
Pioneer Kansas and Dodge City lawman "Ham Bell says the idea that he never drew a gun on a man when he was sheriff here in the early days is all wrong. He never shot a man, he says, and that was mainly because he was always careful to draw his gun in plenty of time before the other man drew his. "If I'd never drawn a gun," he says, "I wouldn't have lived a week." Dodge City Daily Globe, January 14, 1931
---
Art and Theater
Events and Festivals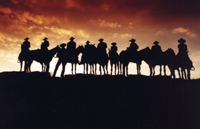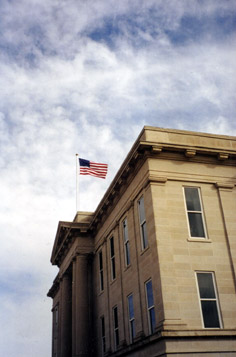 General
Historical House Museum
History Groups
History Web Directories
Humanities
Libraries
Government
Schools and Colleges
Virtual Colleges
Family History
Genealogy
Local History
Graphics
Maps
Old West Kansas
Books and Articles
Southwest Kansas Towns
Artists In Kansas KS Art Centers, Art Galleries, Art Museums
Beats In Kansas: The Beat Generation in the Heartland
with Dennis Hopper, Dodge City native
Carnegie Center for the Arts, Dodge City
Cooking In Kansas KS Recipes, Cookbooks, Pioneer, Cowboy Cooking, Hamburgers
Dodge City Trail of Fame
Depot Theater Company , Dodge City
Stan Herd, Ford County native & Lawrence
Steven Ray, Dodge City
Yuri Zupancic, Dodge City native
The Kansas Guidebook for explorers, by Marci Penner. A tour of every organized city in the state. 432-page book with 400+ color photos and 3,597 entries.
Doug L. Miller Music, humor, software, eulogies [formerly, Dodge City, Cimarron]

Dodge City Tourism Coalition, an alliance of non-profit Western Heritage venues
Southwest Kansas Drought Page, NOAA's National Weather Service [By 2020, some two-thirds of the irrigated acreage in Kansas will no longer enjoy a reliable water supply, state officials predict.]
AmDocs: Documents for the Study of American History from 1400s to 2000s
The Deadliest Woman in the West, Kansas author Rod Beemer's new book on weather in the Great Plains. The prairies and plains host some of Mother Nature�s most intense meteorological and geological events.
Dodge City, the Cowboy Capital, by Robert M. Wright (1913), Dodge City Town President/Founder
Early Ford County, by Ida Ellen Rath, 1964
Ford County History; Cutler's History of the State of Kansas (1883) KanColl
A Tale Illustrating the Vagaries of Kansas Weather,
by Guy W. Von Shriltz, Cold Water (sic), Kansas,
from Pioneer History of Kansas, by Adolph Roenigk, 1922, KanColl
The Rath Trail (KanColl)
Winter Wheat in the Golden Belt of Kansas James C. Malin
19th Century Kansas Traveling Shows, by P.J. O'Connor
---
Site maintained by George Laughead, AAM Small Museums & Technology. See: George Laughead's linkedin.com page for more information. Site established 1993. Thanks to the late Dr. Lynn H. Nelson, who explains "HNSource, the first history site on the WWW."

---
Return to the Kansas Community Networks: Kansas Towns, Cities, and County Sites
or return to Kansas Heritage.
---
Return to the Top. Site maintained at www.kansastowns.us, formerly at the University of Kansas. Updated: 20 July 2019

(©1993-2020 George Laughead)