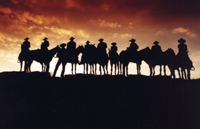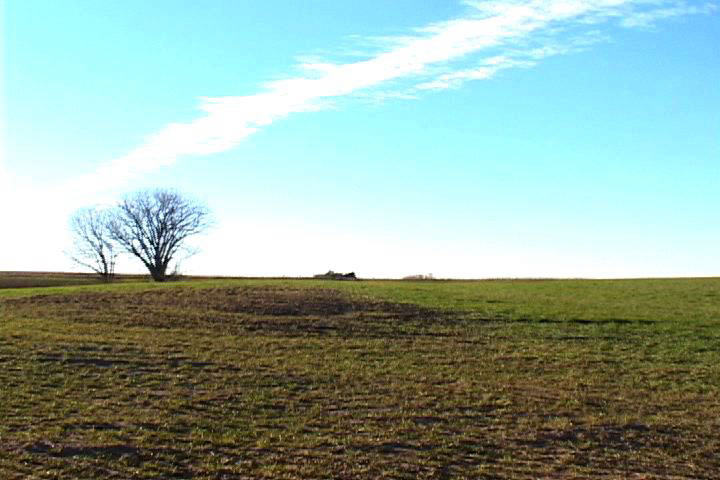 City of Dodge City, Ford County, Kansas
---
New Dodge City -- Images of America, photographs from the Ford County Historical Society, Dodge City, KS; available September 2012, Arcadia Publishing
Historic 1878-1882 Dodge City Police Docket Book On-Line, April 2010, Ft. Hays State University Forsyth Library
Citizens of Dodge City to Governor George W. Glick, 1883, Twelve citizens of Dodge City, Kansas, write Governor George W. Glick, of Topeka, protesting the forcible removal of Luke Short from Dodge City; Kansas Historical Society
Why Not Dodge? Blog: Master Tourism Plan, Events Center, Casino, Sales Tax Issues
Ford County KS Web Sites

Pioneer Kansas and Dodge City lawman "Ham Bell says the idea that he never drew a gun on a man when he was sheriff here in the early days is all wrong. He never shot a man, he says, and that was mainly because he was always careful to draw his gun in plenty of time before the other man drew his. "If I'd never drawn a gun," he says, "I wouldn't have lived a week." Dodge City Daily Globe, January 14, 1931

---

Art and Theater

Artists In Kansas KS Art Centers, Art Galleries, Art Museums
Beats In Kansas: The Beat Generation in the Heartland
with Dennis Hopper, Dodge City native
Matt Bowlin, formerly Dodge City
Glenn Boyer, historian, friend of Dodge City
Carnegie Center for the Arts, Dodge City
Chistopher Cave, CaveArt, CaveVision, Dallas, TX, Digital video production, website design (Dodge City native)
Norma Clare Paintings, Dodge City
Cooking In Kansas KS Recipes, Cookbooks, Pioneer, Cowboy Cooking, Hamburgers
daybydesign; Steffani Day and Micheal Day, ASAI, (360 Architecture, KC MO) Lawrence (Dodge City natives)
Dodge City Trail of Fame
Depot Theater Company , Dodge City
Fresh Produce Art Collective, a group of artists devoted to the continuing creation and exhibition of new work; including Brandon "BC" Carl, Micheal Day, Gabe Dorsey, Joel Feldt (JOUVELT), Ruben Gaucin, and Yuri Zupancic [Dodge City natives]
Friar Tuck and the Monks playing Friar Tuck's Music Machine, their standard intro from 1967. Pictures are from their induction into the Kansas Music Hall of Fame on March 22, 2008. (Ron Fitch, Ron Bowell, Don Pippitt, Richard France & Gary Livingston), Dodge City YouTube Video
Dave Gunn, Chicago (Dodge City native)
Stan Herd, Ford County native & Lawrence
Remembering the two 'USS Block Islands', by Ben Hruska, curator, Block Island Historical Society, Rhode Island [Dodge City native]
Steven Ray, Dodge City
Don Steele, Depot Theater, 25 years, Dodge City
Todd South, now at Chattanooga Times Free Press, TN: Hearst Award winning journalism student, University of Georgia, Athens [Dodge City native]
Yeqiang Wang Painting, formerly Dodge City
Linda Wilson, Dodge City, We Kan! Lending a Helping Hand
Yuri Zupancic, Dodge City native
The Kansas Guidebook for explorers, by Marci Penner. A tour of every organized city in the state. 432-page book with 400+ color photos and 3,597 entries.
Jonathan Laughead, Clinical Genetics Volume 69 Issue 3, March 2006
Doug L. Miller Music, humor, software, eulogies [formerly, Dodge City, Cimarron]

Events and Festivals

General

Historical House Museum

History Groups

History Web Directories

Humanities

Libraries

Magazines

Museums

Newspapers

Government

Schools and Colleges

Virtual Colleges

Family History

Genealogy

Local History

Graphics

Maps

Old West Kansas

Books and Articles

AmDocs: Documents for the Study of American History from 1400s to 2000s
The Deadliest Woman in the West, Kansas author Rod Beemer's new book on weather in the Great Plains. The prairies and plains host some of Mother Nature's most intense meteorological and geological events.
Dodge City, the Cowboy Capital, by Robert M. Wright (1913), Dodge City Town President/Founder
Dodge City's Wickedness: The Early Days Of A Town That Now Thrives , New York Times, October 27, 1889 [.pdf file]
Early Ford County, by Ida Ellen Rath, 1964
Ford County History; Cutler's History of the State of Kansas (1883) KanColl
Kansas: A Cyclopedia of State History, Embracing Events, Institutions... (1912) Dodge City
A Tale Illustrating the Vagaries of Kansas Weather,
by Guy W. Von Shriltz, Cold Water (sic), Kansas,
from Pioneer History of Kansas, by Adolph Roenigk, 1922, KanColl
The Rath Trail (KanColl)
Winter Wheat in the Golden Belt of Kansas James C. Malin
19th Century Kansas Traveling Shows, by P.J. O'Connor

Southwest Kansas Towns
---
Site maintained by George Laughead, AAM Small Museums & Technology. See: George's MySpace for lighter side. Site established 1993. Thanks to Lynn H. Nelson, who explains "HNSource, the first history site on the WWW."

---
Return to the Kansas Community Networks: Kansas Towns, Cities, and County Sites
or return to Kansas Heritage.
---
Return to the Top. Site maintained at www.kansastowns.us, formerly at the University of Kansas.

(©1993-2012 George Laughead)