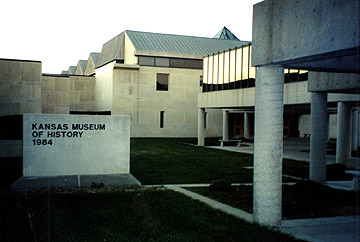 City of Topeka, Shawnee County, Kansas
---
New: Parcel Magazine, Literary magazine dedicated to readers with a love of the elegant, tangible, hand-delivered book, Lawrence

Mark Dunn's Flint Hills: Mark Dunn shares with you his view of the Flint Hills in all their moods -- easily one of the most beautiful places on the face of the earth; KanColl Graphics

National Register of Historic Places Nomination: Bowker House - Located southeast of the Kansas Statehouse, this two-story limestone residence was built in 1866 by Reverend Samuel Bowker to serve as a boarding house for students of Lincoln College (Washburn University). It is the only extant resource associated with Lincoln College and is believed to be one of the oldest continuously inhabited residences in Topeka.

Shawnee County KS Web Sites

Art and Theater

Events and Festivals

History Groups

History Web Directories

Humanities

Libraries

State and National

Magazines

Museums

Government

Schools and Universities

Visitors and Tour Groups

Genealogy

Graphics

Family History

Local History

Old West Kansas

Research Resources

Books and Articles

Northeast Kansas Towns

---

Site maintained by George Laughead, AAM Small Museums & Technology. Site established 1993. Thanks to Lynn H. Nelson, author of "HNSource, the first history site on the WWW." and WWW-VL: History First site on the World Wide Web Virtual Library.

---

Return to the Kansas Community Networks Towns, Cities, Counties
or return to Kansas Heritage.

---

Return to the Top. Site previously maintained at the University of Kansas.