City of Lawrence, Douglas County, Kansas
---
Featured Lawrence Music
Bad Alaskan, Alex Kimball Williams
Wild Eye Live @ KJHK 2017 (Ross Williams)
Wild Eye Part 2 Live @ KJHK 2017
Joe Schoonover-Guitar; Sam Goodell-Keys; Lucas Parker-Bass; Taylor Babb-Drums
Joe Schoonover-Guitar; Joel Stratton-Bass; Matt Leifer-Drums
Joe Schoonover Flor de Lis by Djavan. Standing Room Only, 2015.
---
The heartland has known the Beat writers from cradle to grave -- Michael McClure and Charles Plymell were born in Kansas, and William S. Burroughs spent his last years and died in Lawrence. In between, Allen Ginsberg and Gary Snyder made significant trips to the state. Other Kansas figures include Bruce Connor, Dennis Hopper, James Mechem, Roxie Powell, Jim McCrary, Wayne Propst, Glenn Todd, Alan Russo, John Fowler, Justin Hein, Bob Branaman, Ronald Johnson, and Burroughs\' heir James Grauerholz, to name a few. The karmic connection between Beat figures and Kansas influences the literary communities to this day. George Laughead\'s website Beats In Kansas was launched in 2002. Sponsored by Humanities Kansas.
Kerry Wynn, Washburn University Map of Kansas Literature Project Director, will spend some time introducing the new map of Kansas authors;
Denise Low, former Poet Laureate Kansas, will talk about Beats in Kansas: The Lawrence-Wichita Magnetic Pole
George Laughead, founder Beats in Kansas website, will give Beat Memoir with Artifacts, Beat life from 1963-2019
---
LoudLight, Progressive pro-voting and student voter registration group based in Topeka. Davis Hammet, director
---
Reconstruction, Unraveling Lawrence\'s most explosive underground newspaper, 40 years later: Issue No. 1, Feb. 10-24, 1969, by Frank Tankard, lawrence.com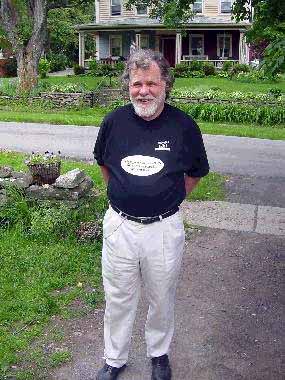 Charley Plymell notes: "I first met Grant at B\'s [William Burroughs] funeral. Charles Henri Ford has a cameo in this and Ray Bremser kissing the bird."
The late artist S. Clay Wilson\'s medical crisis -- hard to explain that without his art, the total visual palette used today would be different.
Donations address: S. Clay Wilson Special Needs Trust, PO Box 14854, San Francisco CA 94114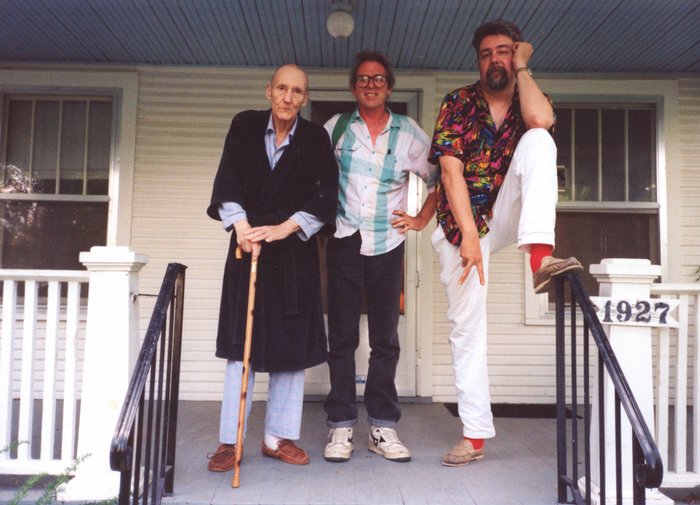 William Burroughs, Jim McCrary, S. Clay Wilson -- on William\'s porch.
---
National Register of Historic Places Nomination: Oread Historic District - Located directly west of the downtown commercial area and east of the University of Kansas campus, the majority of the Oread Historic District falls within the Original town plat, and thus represents one of Lawrence\'s oldest residential neighborhoods.
Lawrence KS Web Sites
Art, Music and Theater
"The Cosmology of Finding Your Spot" Poem by Ed Dorn, 1969, Lawrence
[Ed Dorn on beer with Wayne Propst, George Kimball and The Great White Dog of the Rock Chalk Bar.]
James Mechem, Writer and Publisher; by Denise Low, Beats In Kansas


Naked Lunch At 50, Lawrence Celebration, The Bourgeois Pig, August 2009, Phil Heying photographer; flickr photo stream
"Remembering William Burroughs and Allen Ginsberg," by Jim McCrary, Beats In Kansas
William S. Burroughs Memorial Service: Remarks on Behalf of the Community, by Professor Tim Miller, KU Religious Studies Dean, 6 August 1997
"Shooting Joan Burroughs," Beat writer William Burroughs at home, with James Grauerholz, discusses death of Joan Vollmer Burroughs; photographs of Burroughs and Allen Ginsberg,
Cooking In Kansas KS Recipes, Cookbooks, Pioneer, Cowboy Cooking,
Hamburgers, Frank and Jayni Naas Carey
Pat Elliott, Beat
Stan Herd, Lawrence
"Langston Hughes in Lawrence: Photographs and Biographical Resources"
By Denise Low & T.F. Pecore Weso Kansas History Web Sites
Langston Hughes biography, Lawrence
The Lied Center of Kansas, KU
Raven Book Store, independent, Lawrence
Spencer Museum of Art, Current Exhibits, University of Kansas
Micheal Day, ASAI, (HOK Architecture, KC MO) Kansas City
Das Furbender Band Myspace, Lawrence
Dave Gunn, Lawrence & Chicago [archive.org copy]
Judi Geer Kellas, Lawrence
The Outhouse Punk music in Lawrence
PictureLawrence.com Thousands of Lawrence photographs
Wayne Propst: Wayne\'s World, Nick Vaccaro photographs, Lawrence Journal-World, Nov. 18, 2007
Road to Ruin: South Lawrence Trafficway, by Frank Tankard, lawrence.com
Yuri Zupancic Lawrence
Doug L. Miller Music, humor, software, eulogies
Events and Festivals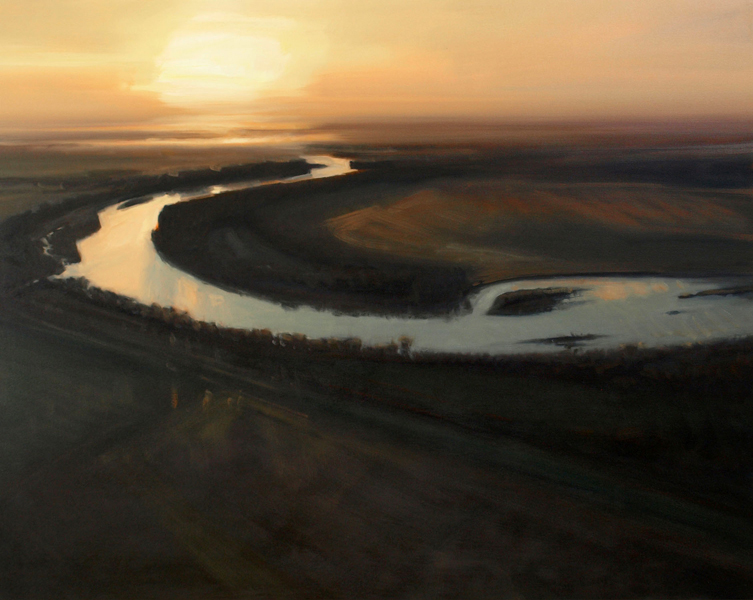 General Sites
History Groups
History Web Directories
Humanities
Libraries
Magazines
Museums
Newspapers
WWW-VL: W3 Search Engines Internet search engines worldwide,
search engine tips, website tools, virus and spyware protection.
Government
Lawrence Visitors and Tour Groups
Schools and Universities
Other
Graphics
Maps
Native Prairie and Flowers
Genealogy
Local History
Old West Kansas
Books and Articles
Northeast Kansas Towns
---
Site maintained by George Laughead , AAM Small Museums & Technology. Site established 1993. Thanks to the late Dr. Lynn H. Nelson, author of "HNSource, the first history site on the WWW."
---
Return to the Kansas Community Networks KS Cities, Towns and County Sites
or return to Kansas Heritage Group.
---
Return to the Top. Site previously maintained at the University of Kansas. Updated: 09 Jan 2021.

(copyright 2002-2021, George Laughead )