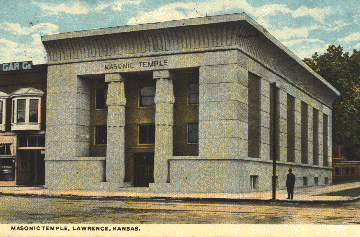 City of Lawrence, Douglas County, Kansas
---
New: LoudLight, Progressive pro-voting and student voter registration group based in Topeka. Davis Hammet is director and spoke person.
Reconstruction, Unraveling Lawrence's most explosive underground newspaper, 40 years later: Issue No. 1, Feb. 10-24, 1969, by Frank Tankard, lawrence.com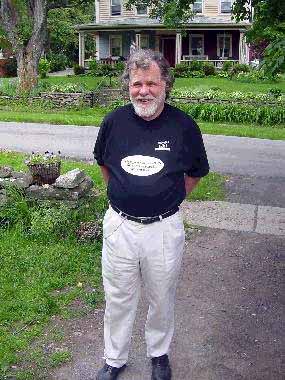 Charley Plymell notes: "I first met Grant at B's [William Burroughs] funeral. Charles Henri Ford has a cameo in this and Ray Bremser kissing the bird."
S. Clay Wilson's medical crisis -- hard to explain that without his art, the total visual palette used today would be different.
Donations address: S. Clay Wilson Special Needs Trust, PO Box 14854, San Francisco CA 94114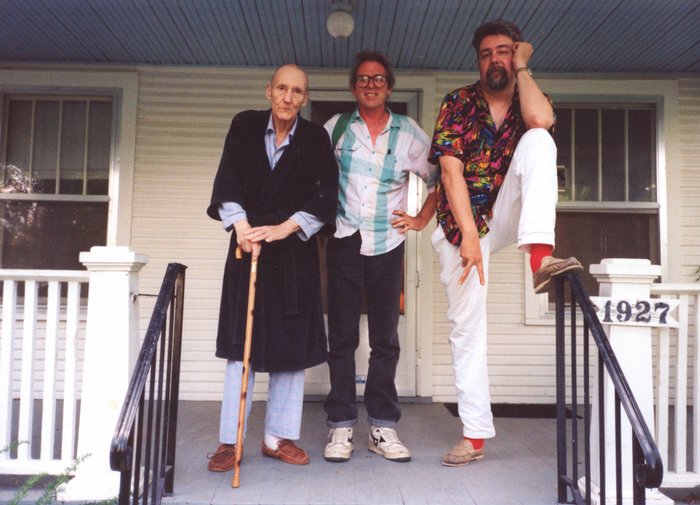 William Burroughs, Jim McCrary, S. Clay Wilson -- on William's porch.
---
National Register of Historic Places Nomination: Oread Historic District - Located directly west of the downtown commercial area and east of the University of Kansas campus, the majority of the Oread Historic District falls within the Original town plat, and thus represents one of Lawrence's oldest residential neighborhoods.
Lawrence KS Web Sites

Art, Music and Theater

Events and Festivals

General Sites

History Groups

History Web Directories

Humanities

Libraries

Magazines

Museums

Newspapers

Radio Stations, Non-Commercial

WWW-VL: W3 Search Engines Internet search engines worldwide,
search engine tips, website tools, virus and spyware protection.

Government

Lawrence Visitors and Tour Groups

Schools and Universities

Graphics

Maps

Native Prairie and Flowers

Genealogy

Family History

Local History

Old West Kansas

Books and Articles

Northeast Kansas Towns
---
Site maintained by George Laughead , AAM Small Museums & Technology. Site established 1993. Thanks to the late Dr. Lynn H. Nelson, author of "HNSource, the first history site on the WWW."
---
Return to the Kansas Community Networks KS Cities, Towns and County Sites
or return to Kansas Heritage Group.
---
Return to the Top. Site previously maintained at the University of Kansas. Updated: 15 Nov 2017.

(© 2002-2017, George Laughead )