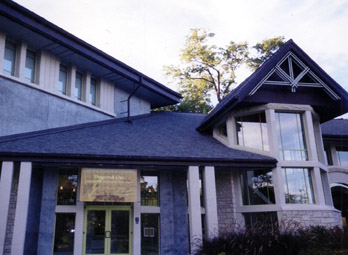 City of Manhattan, Riley County, Kansas
---
Bollier For Kansas Dr. Barbara Bollier, US Senate, Kansas
Kali for Kansas First Kali Barnett, US Congress, Kansas First District
Kali for Kansas Facebook, Kansas Congress Candidate Kali Barnett, Garden City, KS
---
New: LoudLight, Progressive pro-voting and student voter registration group based in Topeka. Davis Hammet is director and spoke person.
The Great War Comes to Kansas, letters exchanged in 1918 between Ward Griffing, while at Camp Funston, and Minnie Frey, a one-room school house teacher, both natives of Manhattan, KS
Mark Dunn's Flint Hills: Mark Dunn shares with you his view of the Flint Hills in all their moods -- easily one of the most beautiful places on the face of the earth; KanColl Graphics
Riley County KS Web Sites
National Register of Historic Places Nomination: The Downtown Manhattan Historic District is just over six square blocks in area, encompassing historic commercial and civic buildings within the central business district.
Art and Theater
Events and Festivals
History Groups
History Web Directories
Humanities
Libraries
Museums
Newspapers
Schools and Universities
Government
Genealogy
Graphics
Maps
Native Prairie and Flowers
Family History
Local History
Old West Kansas
Books and Articles
One Room School Houses
Northeast Kansas Towns
Artists In Kansas Kansas Art Centers, Kansas Art Galleries, KS Art Museums
The Marianna Kistler Beach Museum of Art at Kansas State University, Manhattan
Beats In Kansas: The Beat Generation in the Heartland
Cooking In Kansas KS Recipes, Cookbooks, Pioneer, Cowboy Cooking, Hamburgers
Evolution In Kansas Intelligent Design, Creationism, Evolution Theory
Kansas Music Hall of Fame: KS Rock music history: Mike Finnigan and the Serfs; Rich Mullins; Kansas; Fabulous Flippers; The Blue Things; Midas; Friar Tuck and the Monks
Strecker-Nelson Gallery, Manhattan

WWW-VL: History: W3 Search Engines
Internet search engines, with website tools, templates and search engine tips
---
Site maintained by George Laughead, AAM Small Museums & Technology session. Site established 1993. Thanks to the late Professor Lynn H. Nelson, who explains "HNSource, the first history site on the WWW."

---
Return to the Kansas Community Networks
or return to the Kansas Heritage Server.
---
Return to the Top. Site previously maintained at the University of Kansas. Updated: 15 November 2019.

(© 2002-2020, George Laughead)