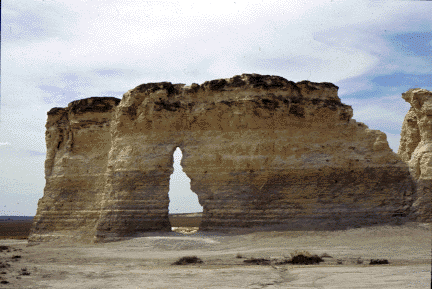 City of Gove, Gove County, Kansas
---
INDIANS VS. THE UNION PACIFIC
"A band of Indians, ten or twelve in number, attacked one of Shoemaker, Miller & Co. trains, seventeen miles west of Coyote [in present northern Gove county], at about noon today, and burned three freight cars on a side track, tore down the telegraph poles, and destroyed a portion of the track. They also attempted to throw a construction train from the track, but failed. A number of other Indians were seen at some distance off, but how many was not known." From the Marysville Enterprise, May 16, 1868
---

Gove County KS Web Sites

Art and Theater

Events and Festivals

History Groups

History Web Directories

Humanities

Libraries

Museums

Government

Family History

Genealogy

Local History

Maps

Old West Kansas

Books and Articles

One Room School Houses

Northwest Kansas Towns
---
Site maintained by George Laughead, WWW Virtual Library. Site established 1993. Thanks to Lynn H. Nelson, who explains "HNSource, the first history site on the WWW."

---
Return to the Kansas Community Networks
or return to the Kansas Heritage Server.
---
Return to the Top. Site formerly maintained at the University of Kansas.

(© 2002-2014, George Laughead)